HAVE YOUR PARTY OR GROUP EVENT AT BLASTCAMP
If you're looking for a fun group or party activity in Northwestern Indiana, look no further than Blastcamp Paintball & Airsoft! From birthday parties to family reunions and everything in between, we've got a private party option that will work for your group. We're ready to give you and your guests an action-packed day of adventure and memories to last a lifetime.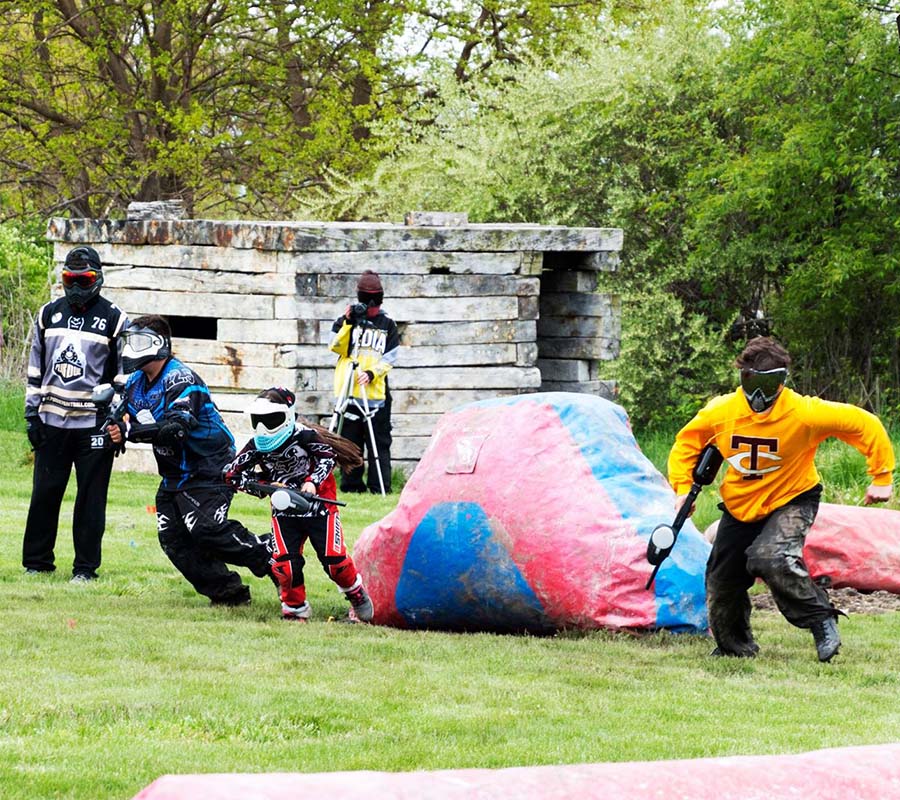 Birthday Parties
Celebrate your birthday with Blastcamp. Players 10 and over can enjoy both paintball and airsoft game play. Kids will make memories that last a lifetime, all while building good sportsmanship and teamwork skills. We even offer a "low impact" version of paintball for ages 8+ – same paintball, less sting.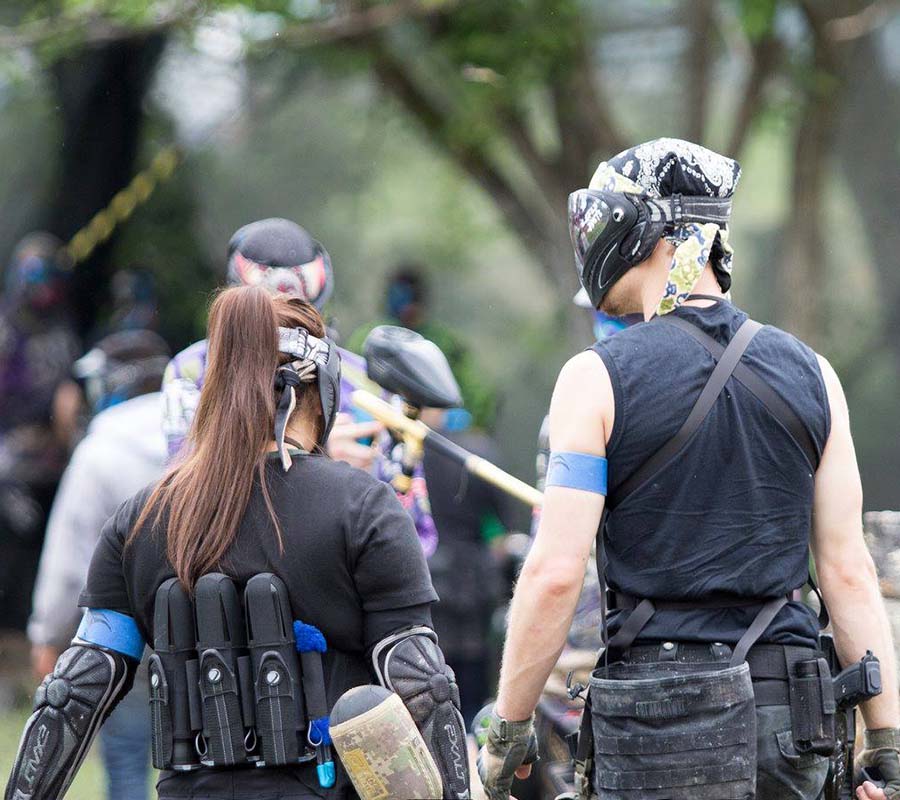 Bachelor / Bachelorette Parties
Is there a better way to start out married life than by playing paintball or airsoft with your intended and the entire wedding party? We don't think so! The couple that plays together stays together, right? We host separate bachelor and bachelorette parties, or combine your party for double the fun.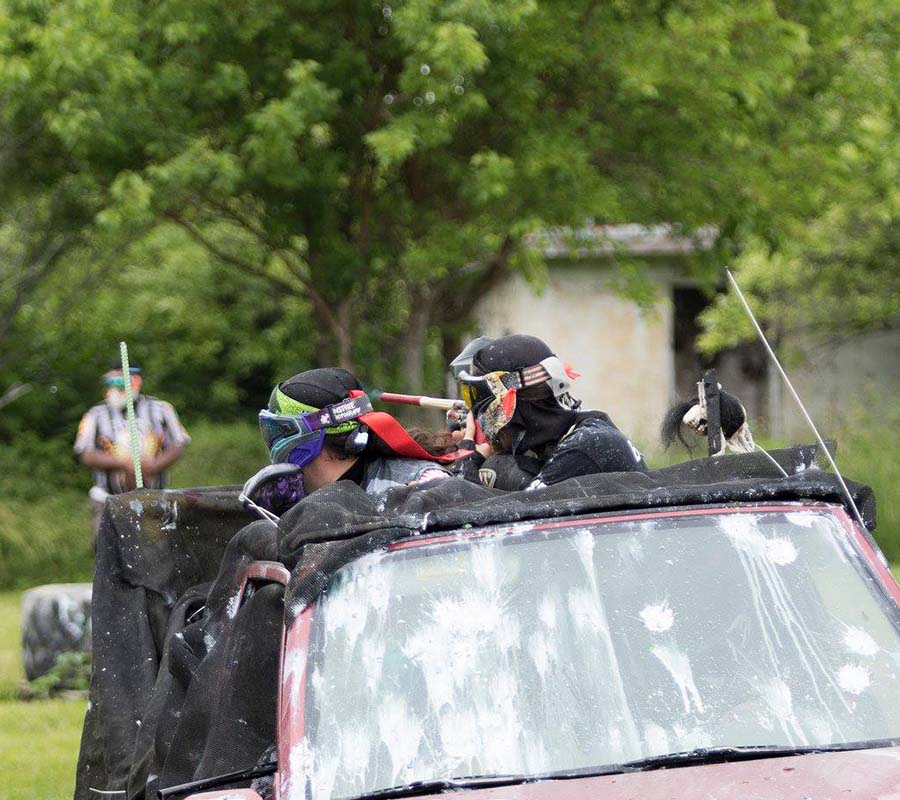 Corporate Outings
Having fun as a group is a great way to build morale on your team. Paintball and airsoft are open to players of all skill levels, and people of all ages and fitness levels can participate.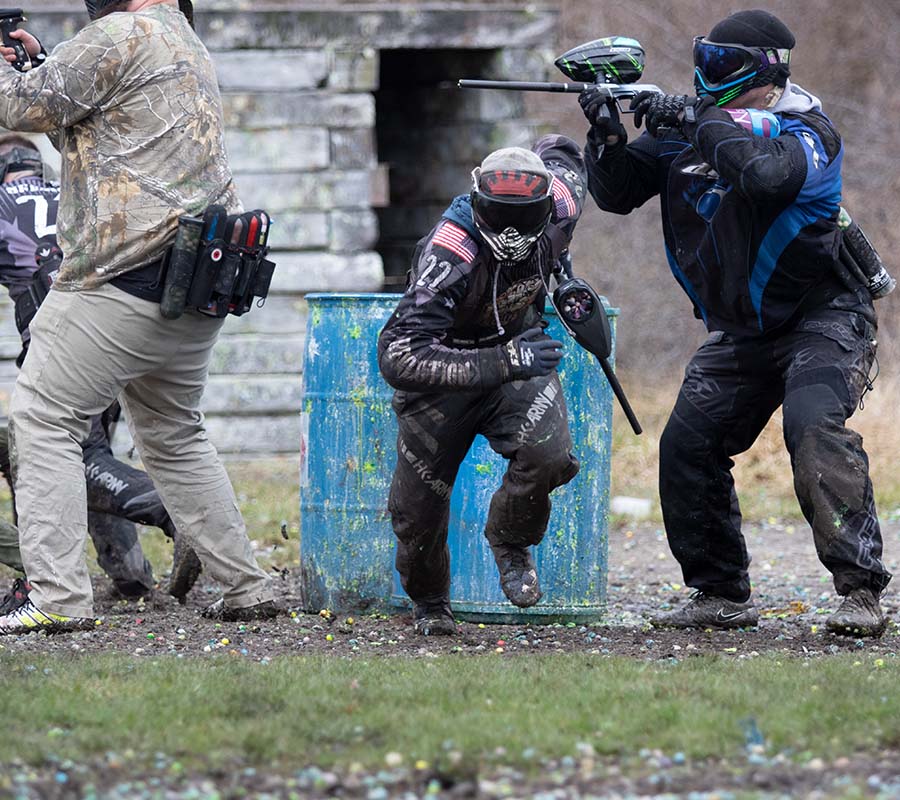 Private Groups
Private party options are available any day of the year, rain or shine, and these parties play only with the people in their group. Private groups get assigned their own referee to assist them throughout the day. Half-day groups require a 10-person minimum, but our Boot Camp Special only requires eight. Private games can be booked as late as Wednesday, but we recommend booking at least a week in advance.
Food
Blastcamp offers a variety of concession options.
| | |
| --- | --- |
| Chik-fil-A (on event days and Airsoft, no Sundays) | $5.00 |
| Hot dogs | $2.50 |
| Verona pizza | $3.00 per slice |
| Ice Cream | $1.00 |
| Slushees | $3.00 |
| Pretzel w/ Cheese | $3.00 |
| Nachos | $3.00 |
| Drinks | $2.00 |
Value Meals
$5 for 1 hot dog. chips and 20oz drink
$7 for Chik-Fil-A, chips and 20oz drink
$7 for 2 slices of pizza and 20oz drink
Propane grill is $20 to rent
We also have a refrigerator, electricity, and a grill for your convenience.
OUR "MORE THAN FAIR" RESCHEDULING POLICY
If it is necessary to reschedule a private game you must call before the close of business the previous day (Wed-Fri, 4pm • Sat-Sun 4pm). If we receive that call, there will not be a charge to reschedule! Any games cancelled or rescheduled after that time (i.e. call the morning of the game) will incur a $40 rescheduling fee. In the event of a no call/ no show the full deposit will be forfeited.

TESTIMONIALS
First time paintball today with family. Couldn't have had a better time. Definitely plan on engaging in the games to enjoy the experience. If not, stay home and play bingo. Getting hit stings a little. Wow! What an adrenaline rush! What a great experience! Looking forward to doing this again! Thanks Blast Camp, friendly crew, and ref!

I've been a customer for 30 years. Blast Camp gets better each year, with improvements and investment made by the owner to make it a great place to play. Paintball and airsoft events, fun big games, solid referees. Good place to take a group of kids for a birthday party in a private group. Recommended.

Great place to get some interesting physical activity in or have a group party. The staff are helpful and are serious about both fun and safety, and are always thinking of new ways to keep players entertained. They keep their store well stocked and bring in interesting vendors for their events.

Very fun! Went here with some coworkers and did a private group, definitely affordable for what you get. Large variety of different areas to have matches in, and a lot of different game types. I cant wait to go back!

Best paintball field in the Midwest, Virgil is an amazing field owner, and the reffing staff is the most professional staff I have seen in my 20+ yrs of paintball! Do yourself a favor and check out Blastcamp paintball and airsoft and get to play on a real historic NIKE MISSLE BASE!?

Blastcamp is by far the most family-friendly, safety conscience place I have ever played Paintball. The history makes the place cool the staff makes it exceptional. The personalized service is world-class! I would highly recommend this place to anyone.